Regular price
$221.00 USD
Regular price
Sale price
$221.00 USD
Unit price
per
Sale
Sold out
This product listing pertains to a 200€ deposit that secures your spot for a personalized felted pet portrait by Elena Bondar.
The outstanding balance will be invoiced following your reservation. We kindly ask for full payment within 14 days of receiving the invoice, unless alternative arrangements have been mutually agreed upon. Non-completion of the payment may lead to the cancellation of your reservation.
Custom portrait can be crafted from a photo of your beloved dog, cat, horse, or any other cherished animal of your choice. It serves as an excellent addition to your interior décor. The creation of pet portraits brings me immense joy, and I approach each one with meticulous attention to detail, ensuring your complete satisfaction with your purchase.
Pet Portrait Sizes and Prices (in EU):
6-inch (15cm x 15cm) portrait: €200 deposit + €200 invoiced (€400 total + shipping)
9-inch (25cm x 25cm) portrait: €200 deposit + €300 invoiced (€500 total + shipping)
16-inch (40cm x 40cm) portrait: €200 deposit + €700 invoiced (€900 total + shipping)
24-inch x 20-inch (60cm x 50cm) portrait: €200 deposit + €1400 invoiced (€1600 total + shipping)
16-inch x 20-inch (40cm x 50cm) portrait with two pets: €200 deposit + €1400 invoiced (€1800 total + shipping)
Shipping costs will be added to the total amount.
If you would like a custom pet portrait in a different size, please don't hesitate to reach out, and I'll be happy to provide you with more options and a personalized quote. Your satisfaction is important to us, and we're here to create a special piece of art that perfectly suits your preferences.
Share
View full details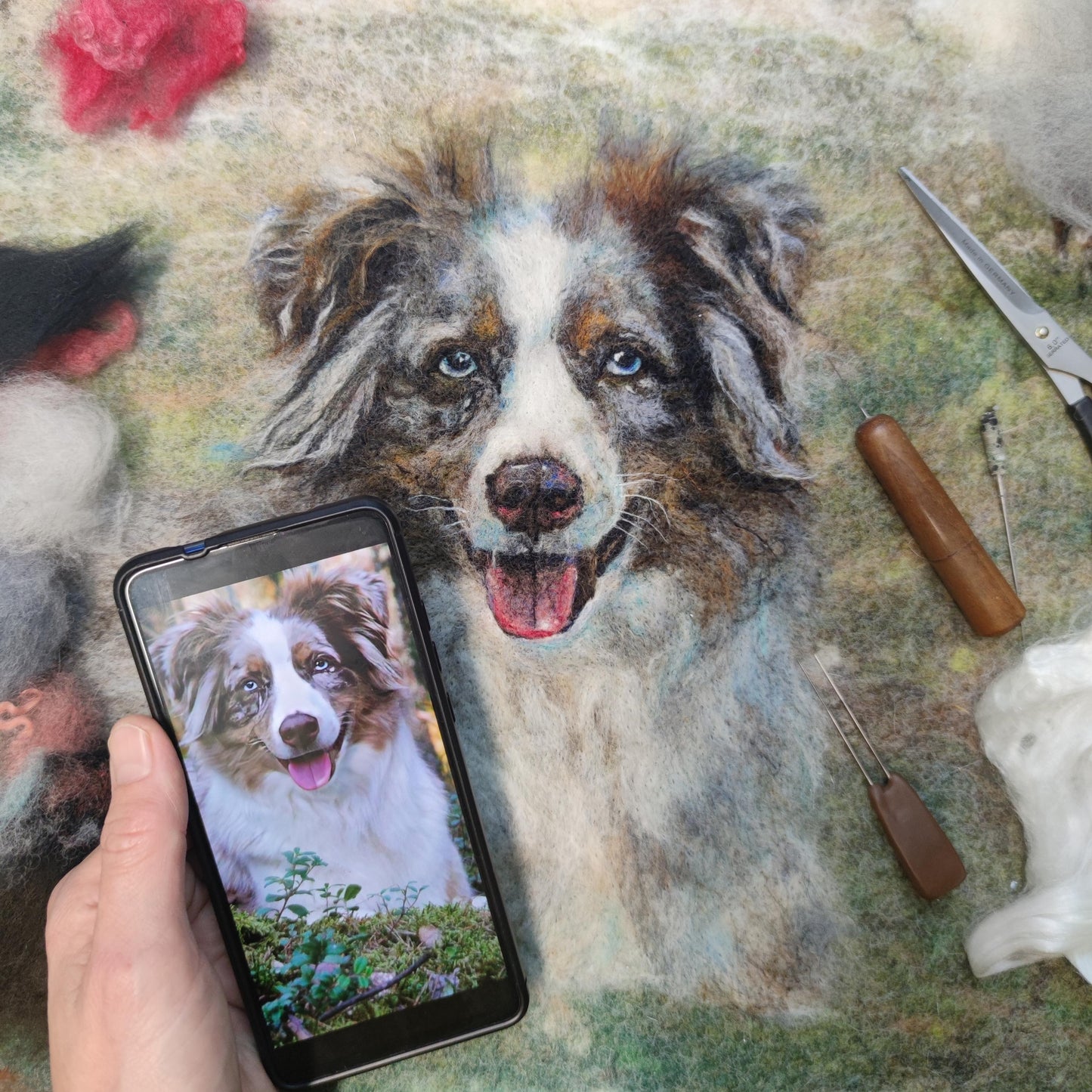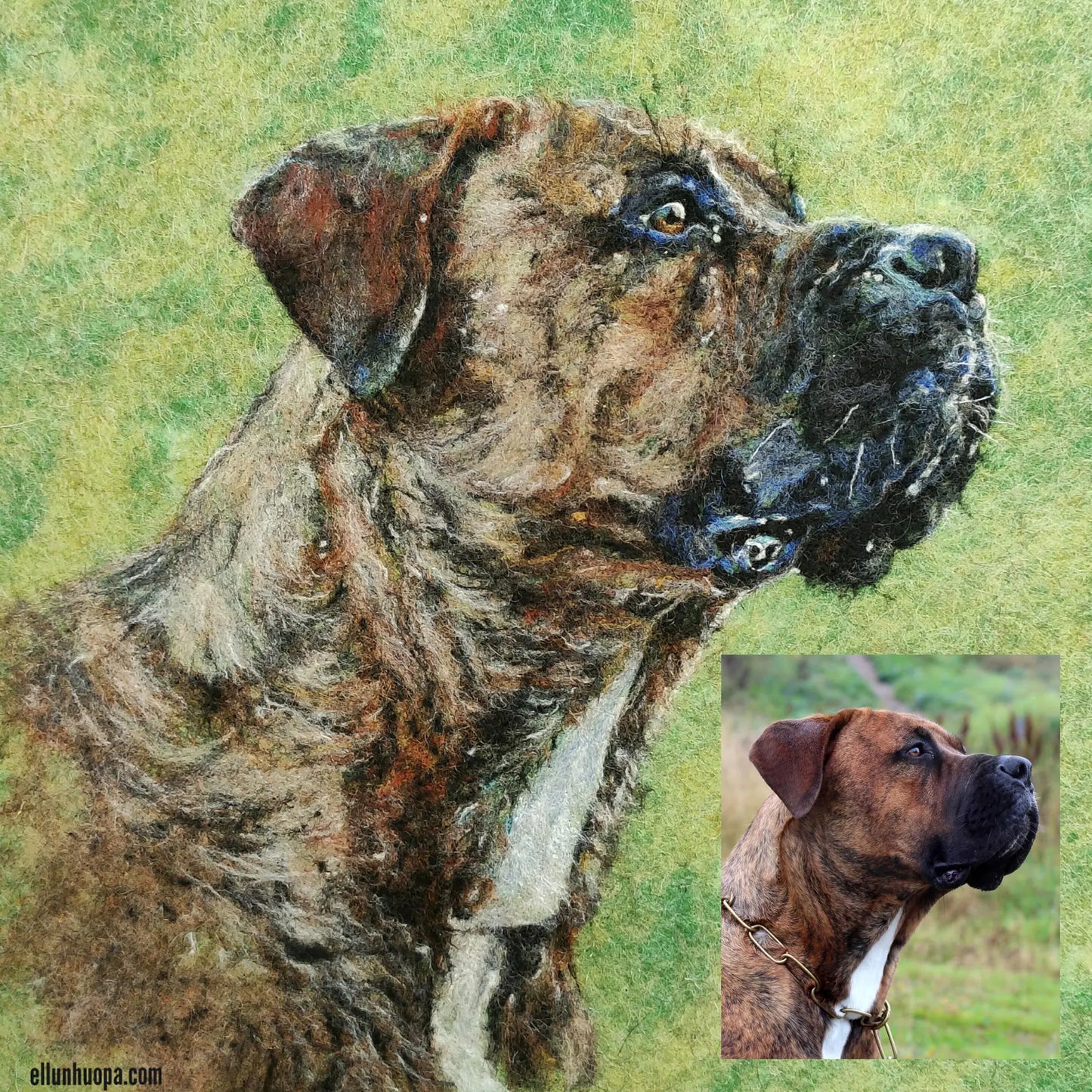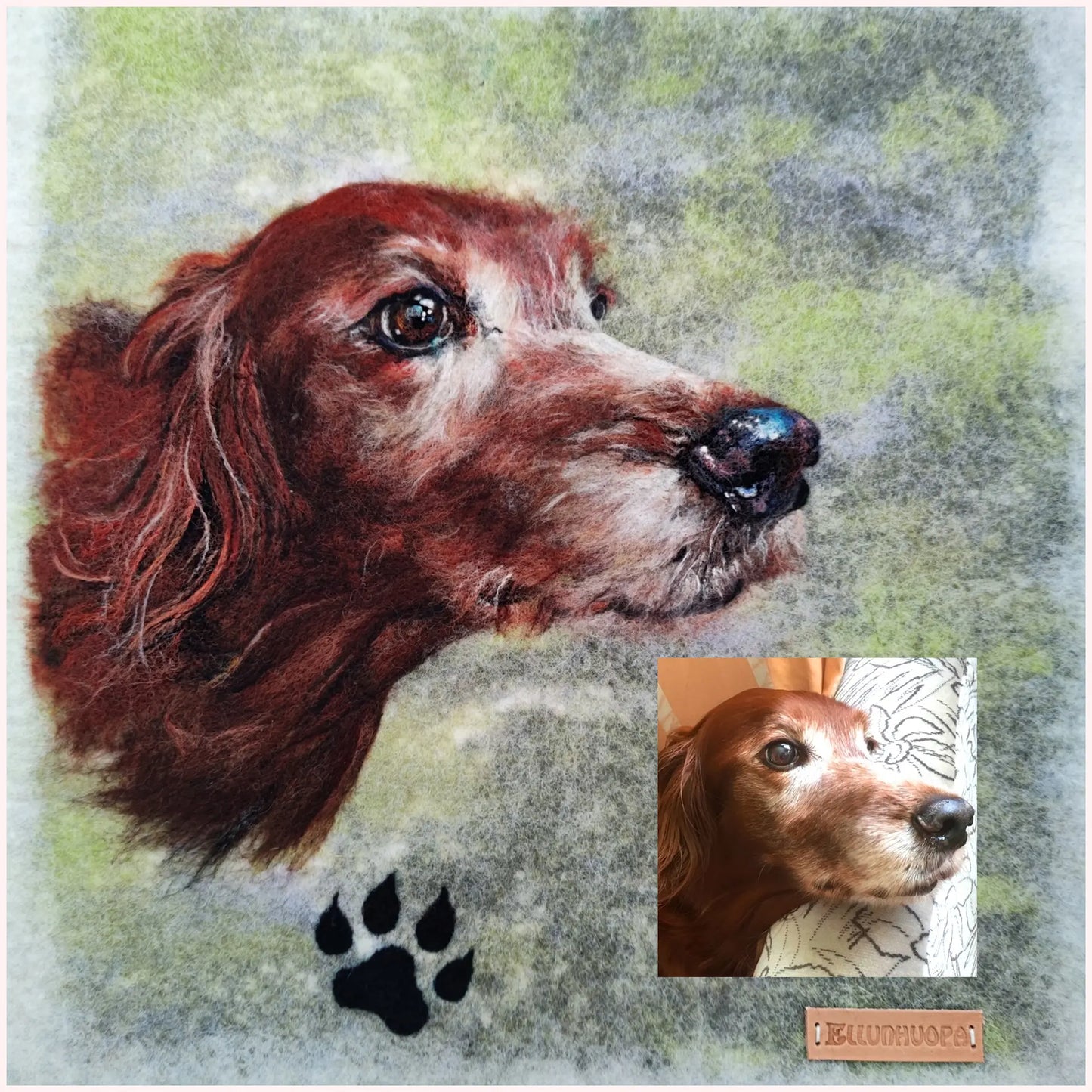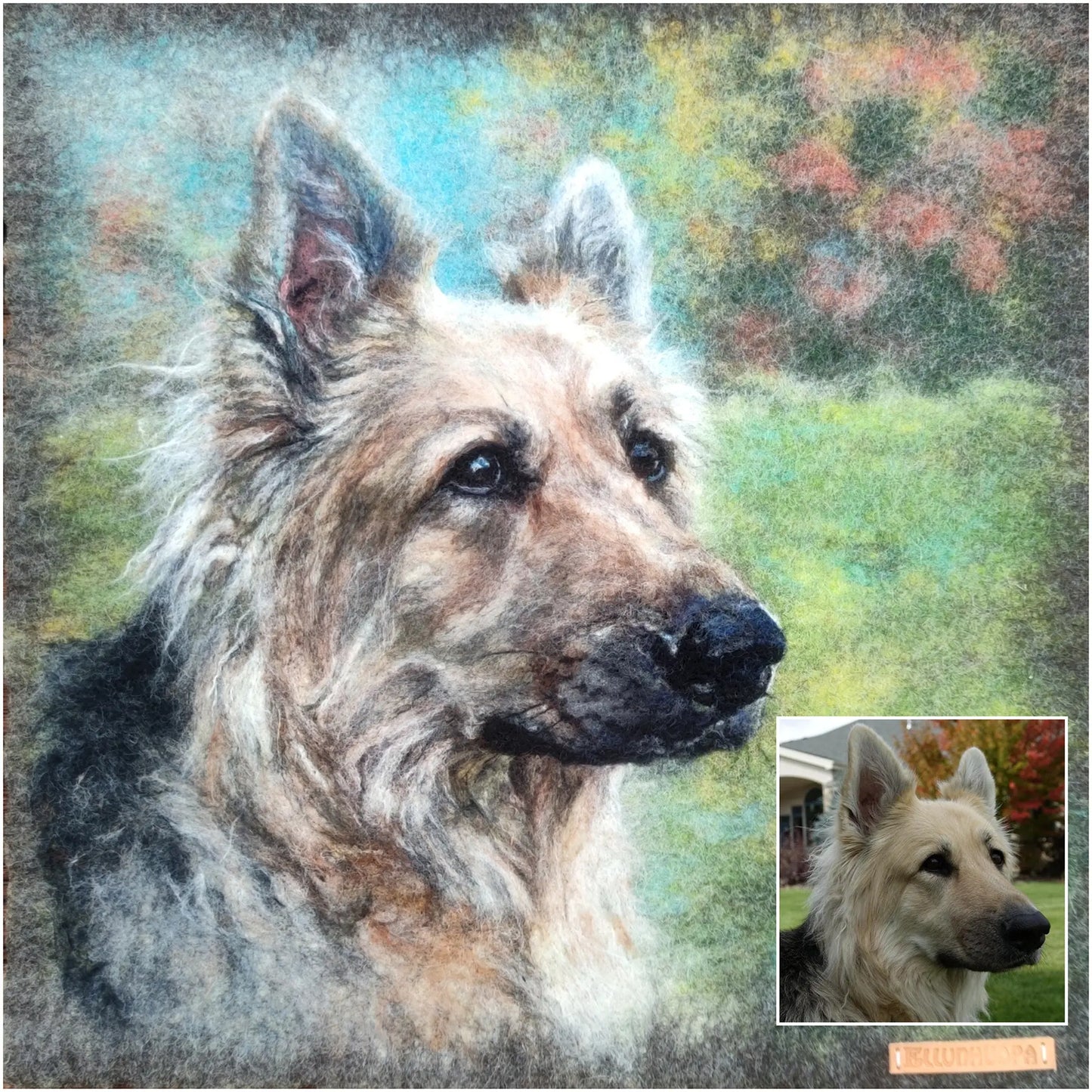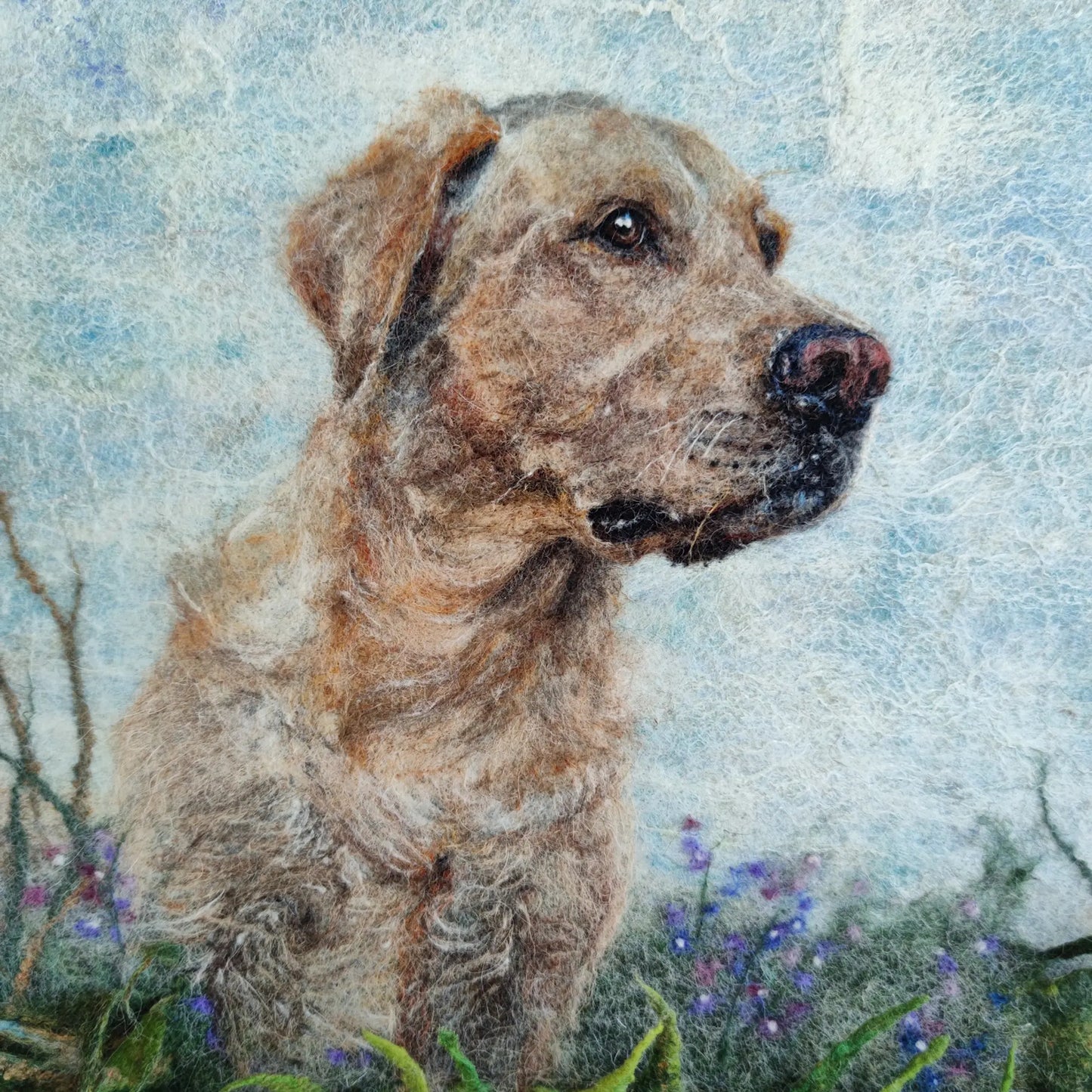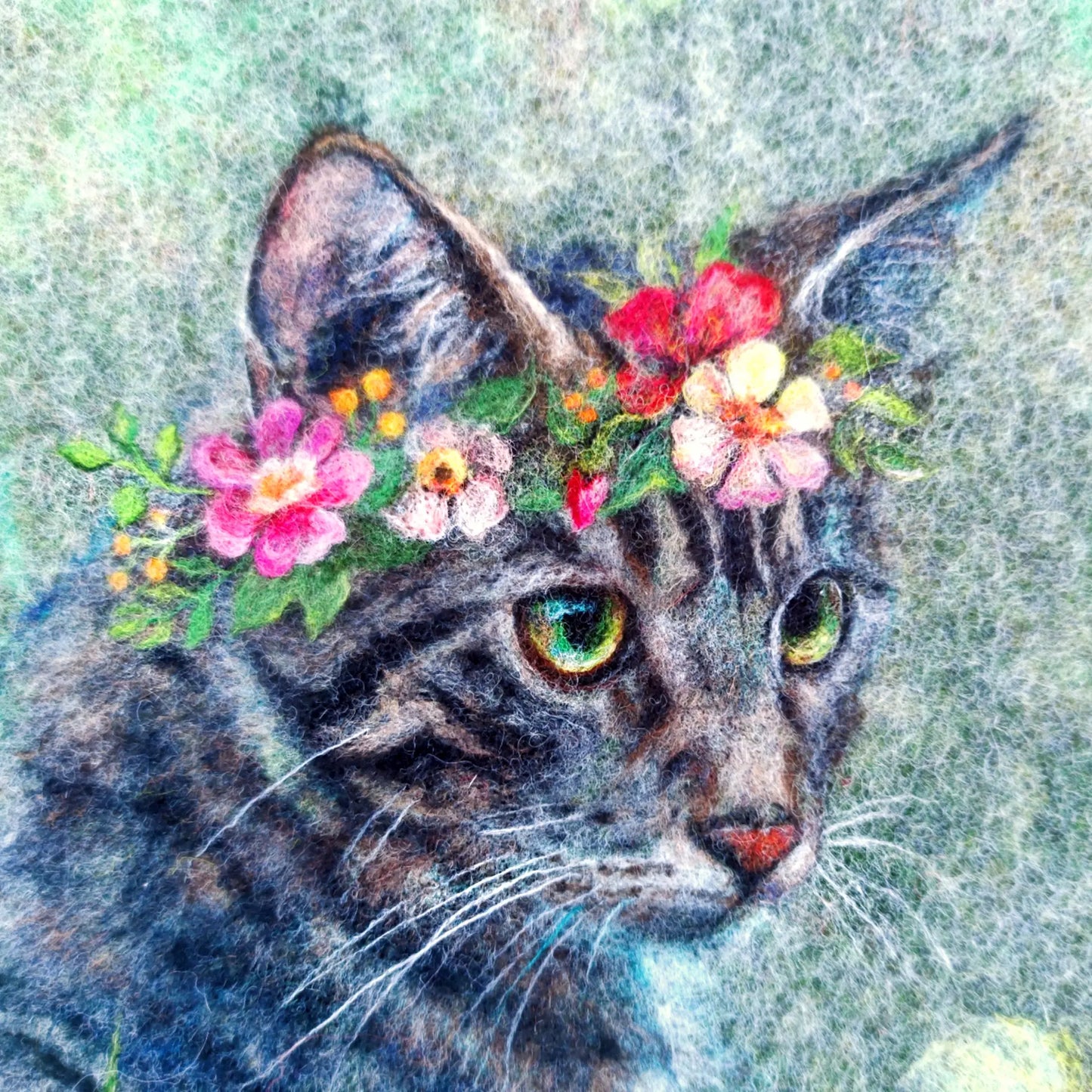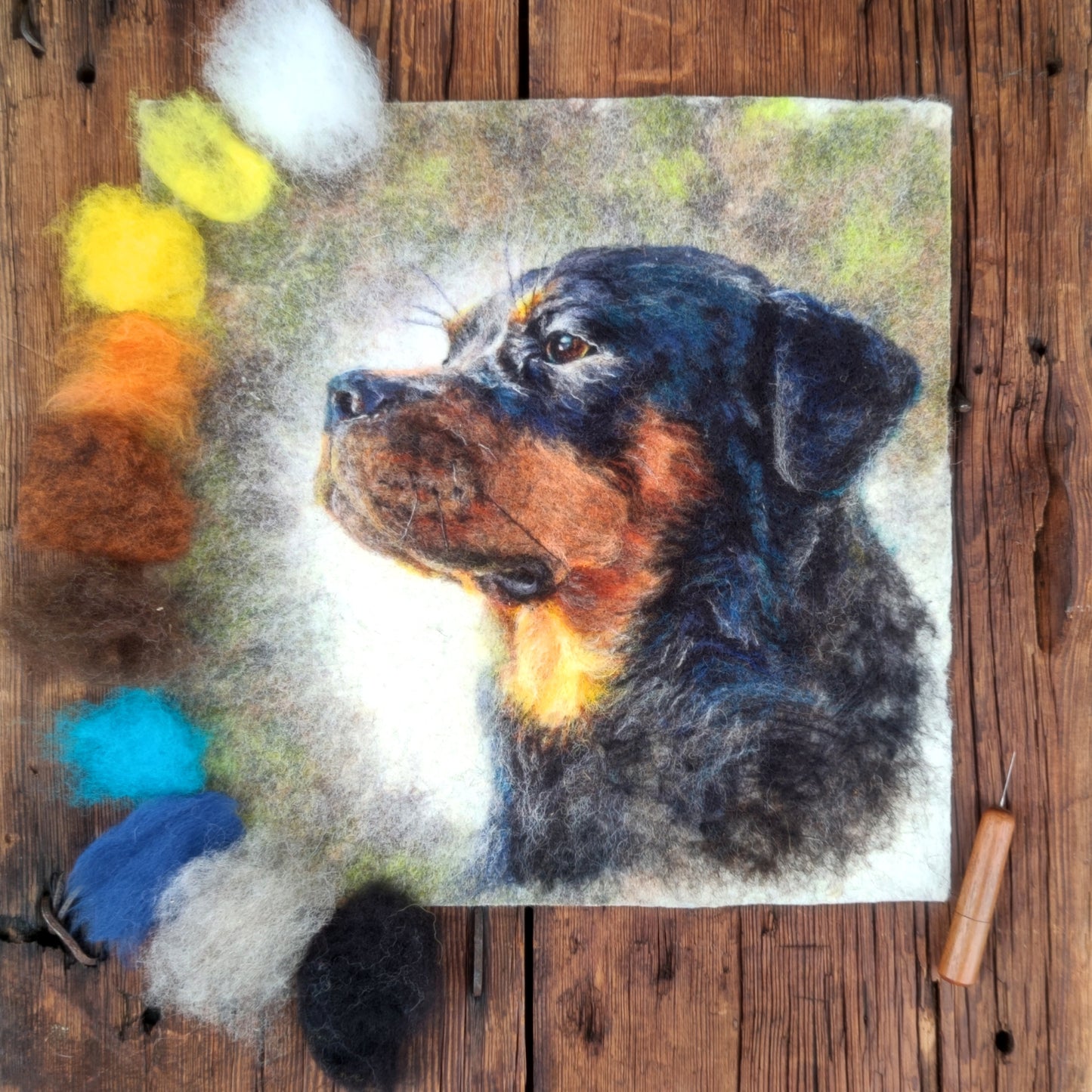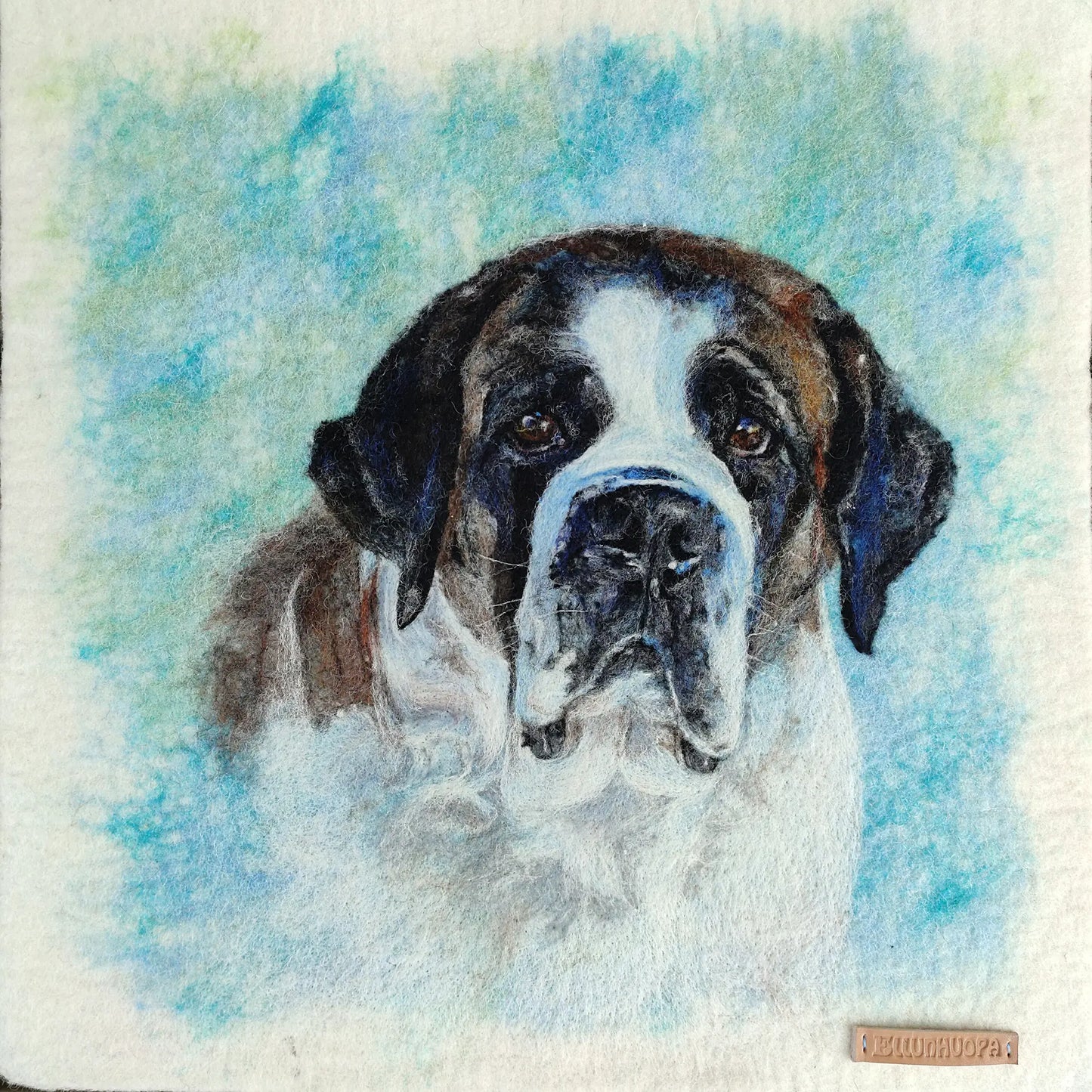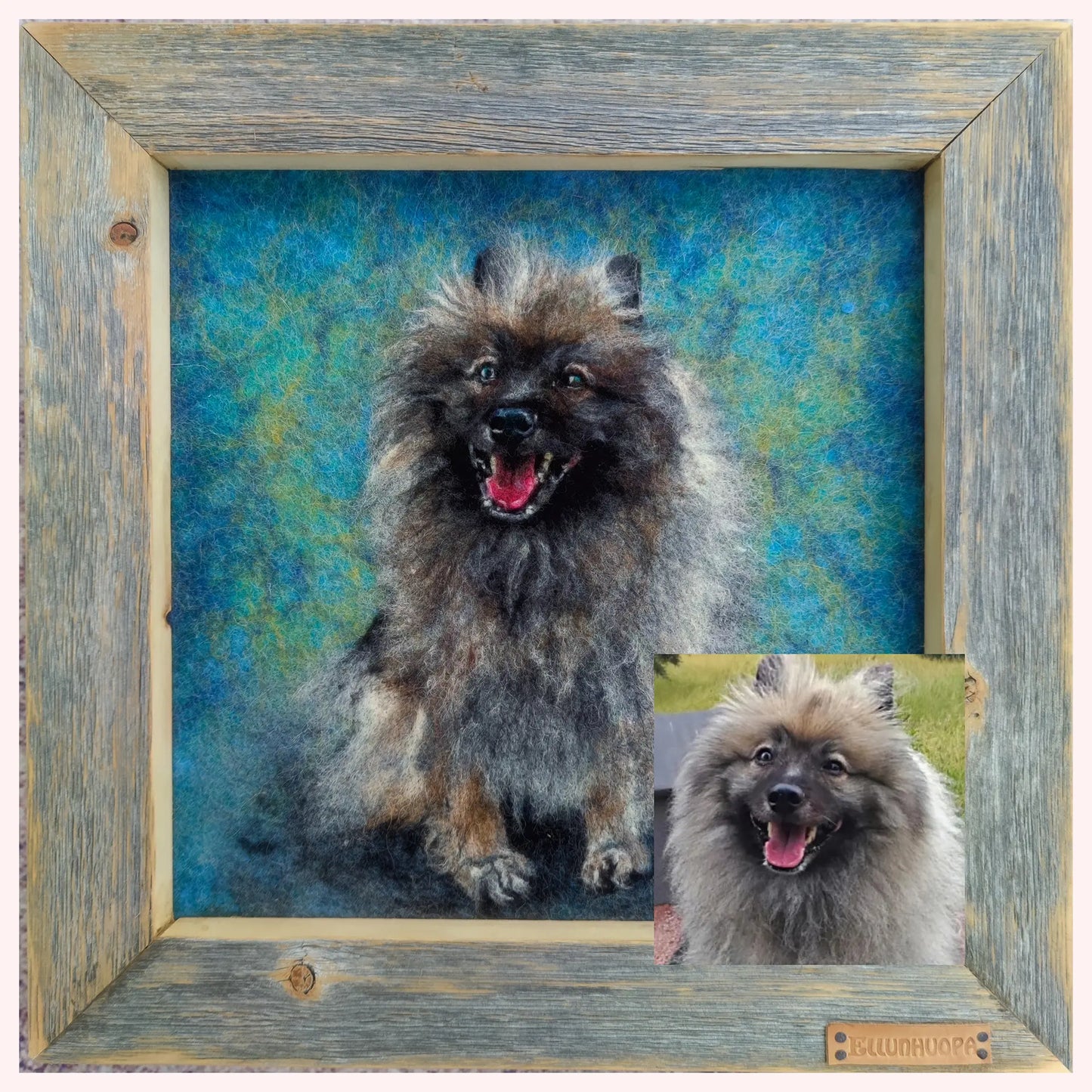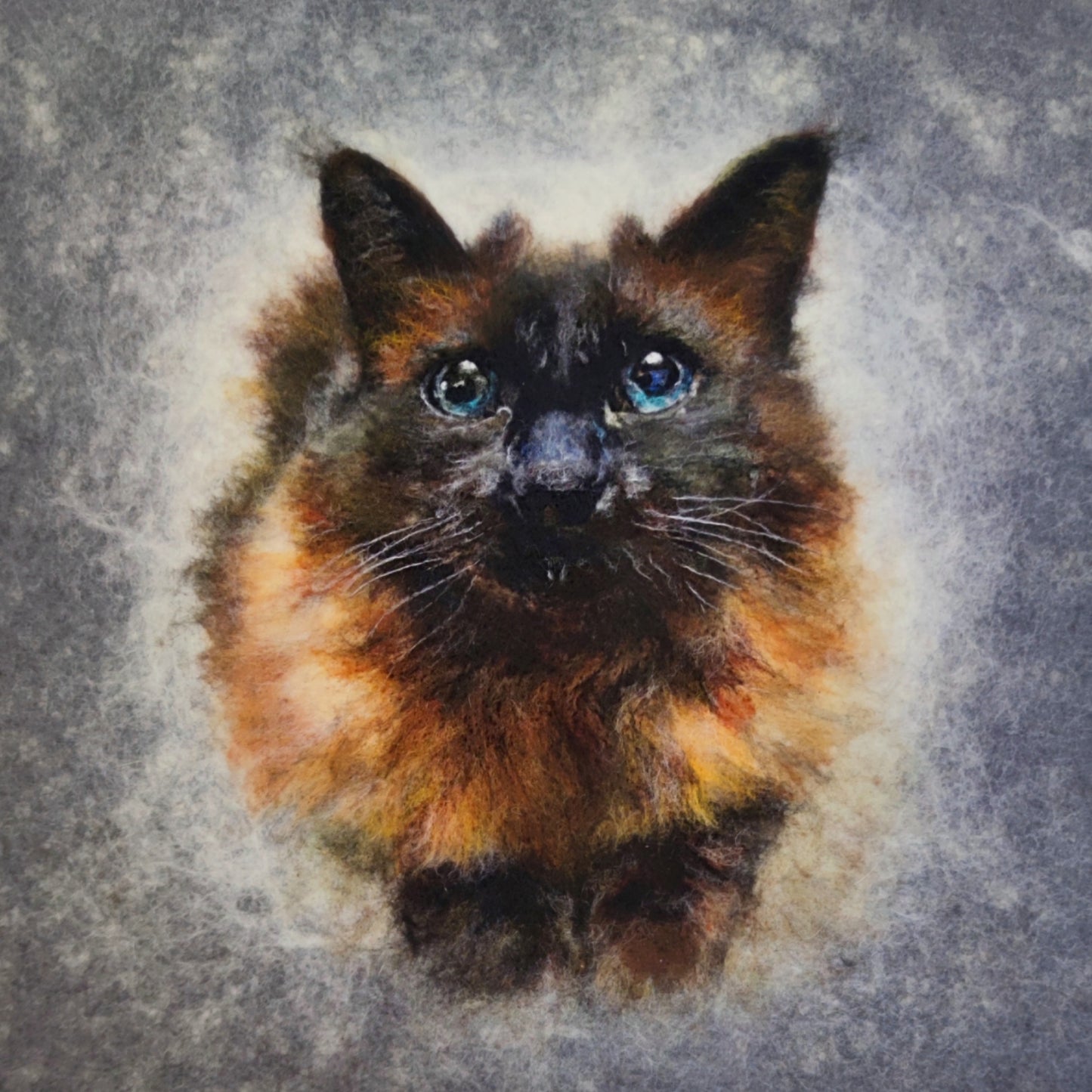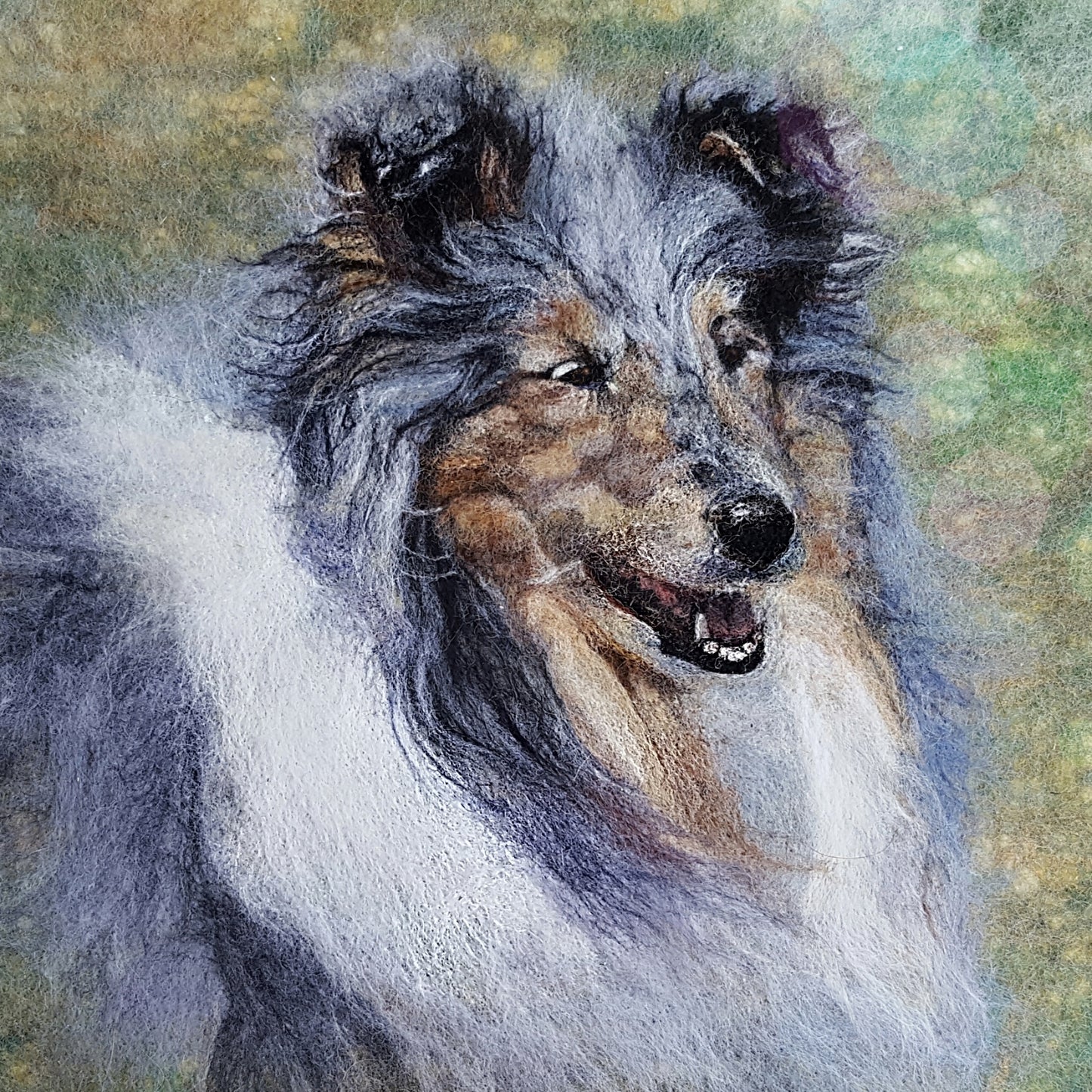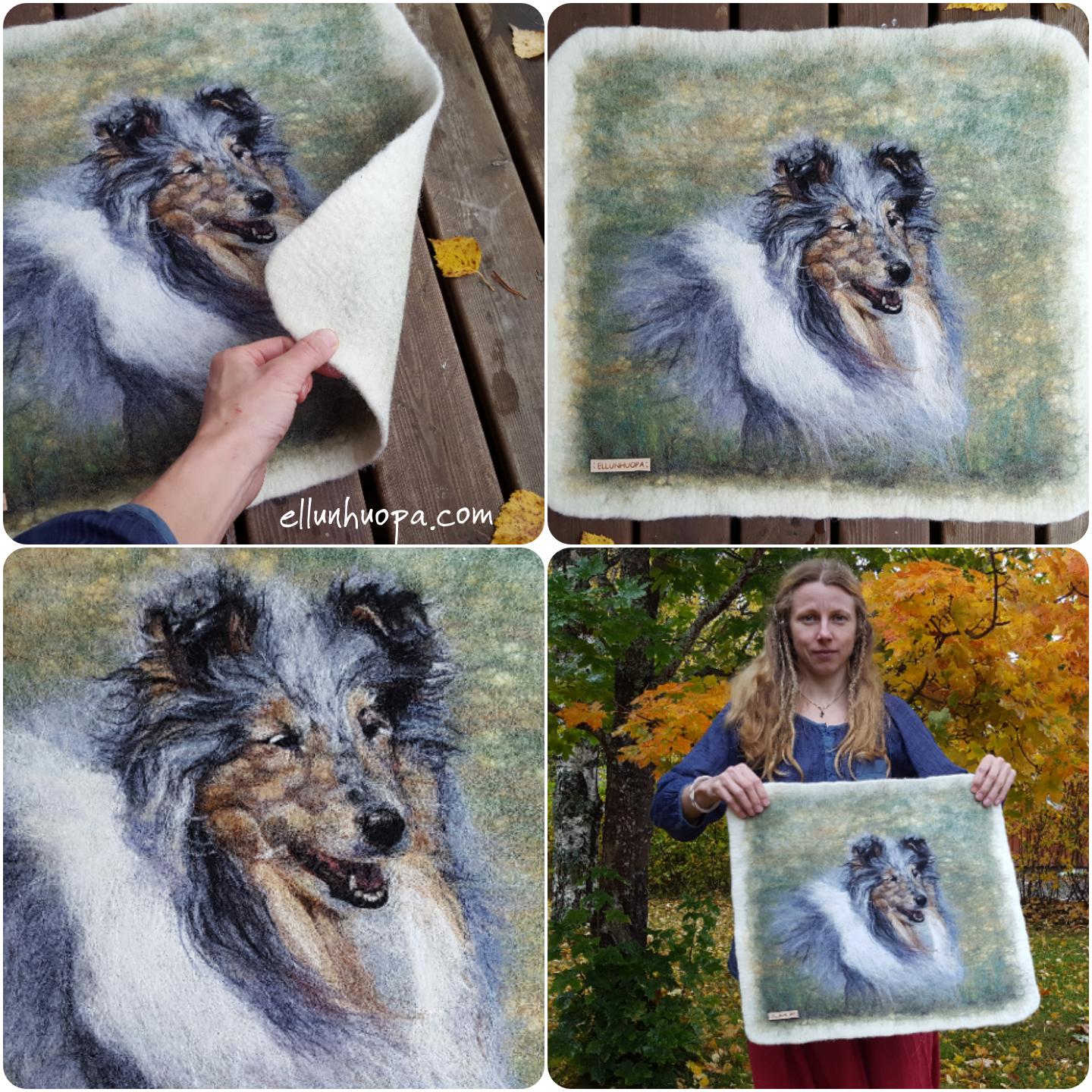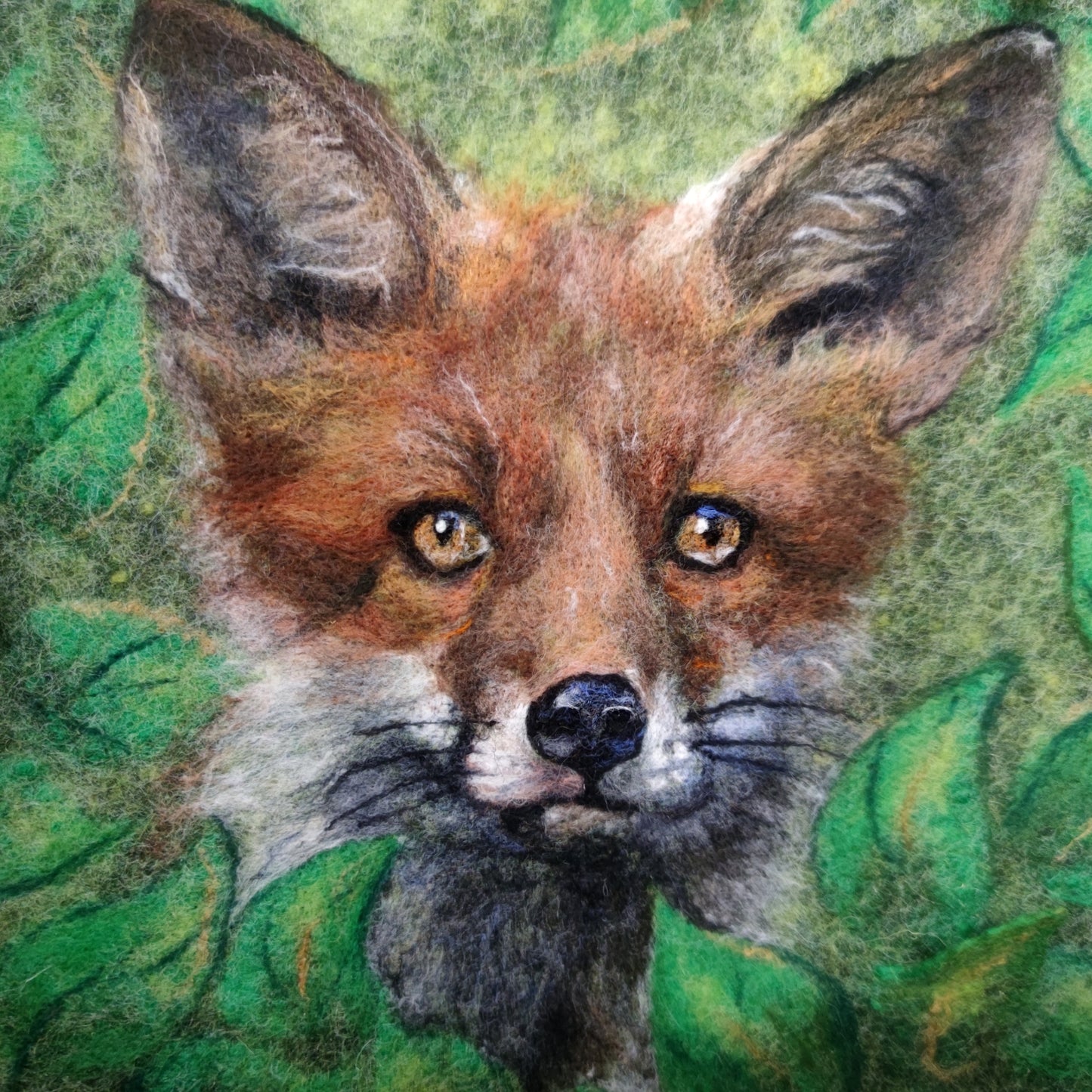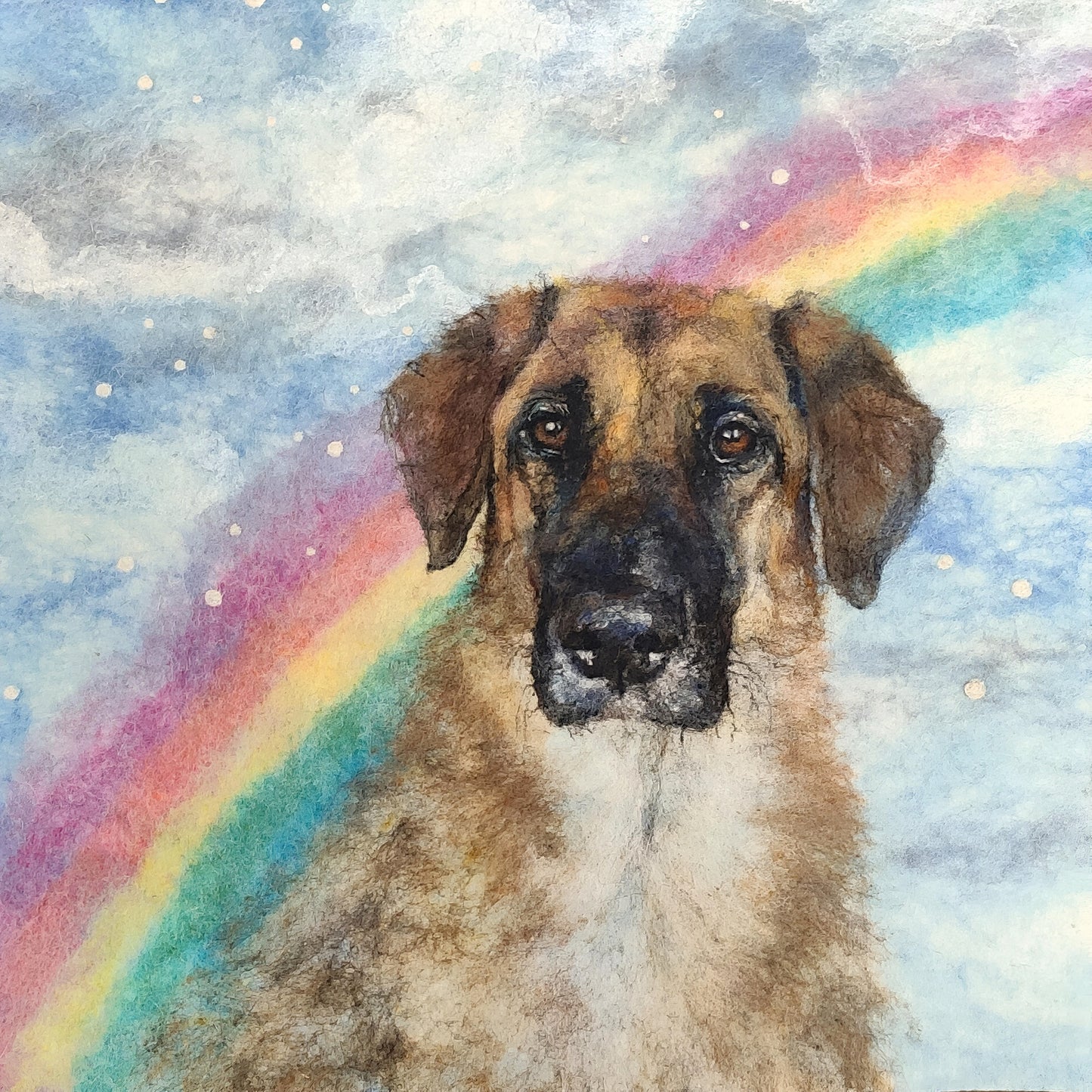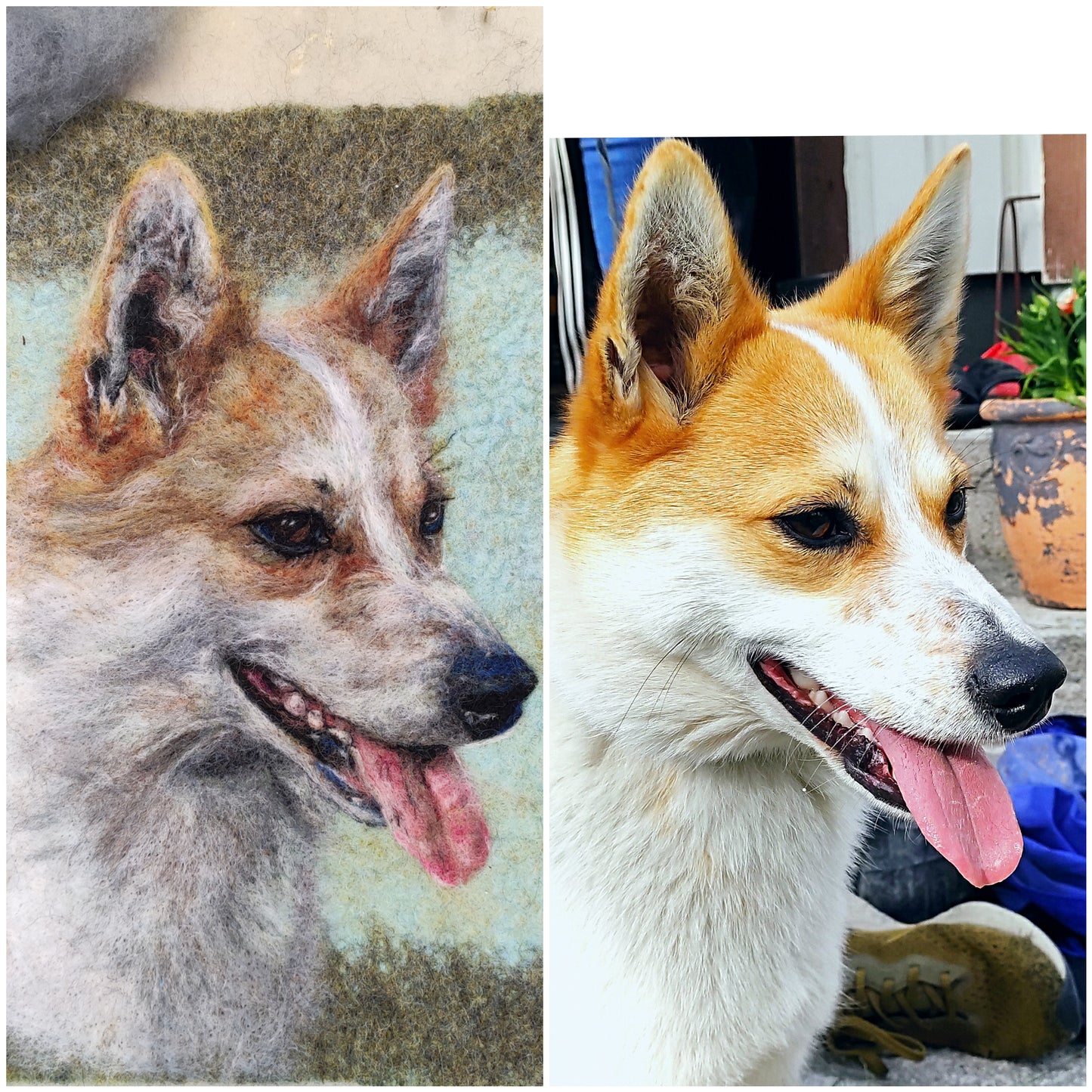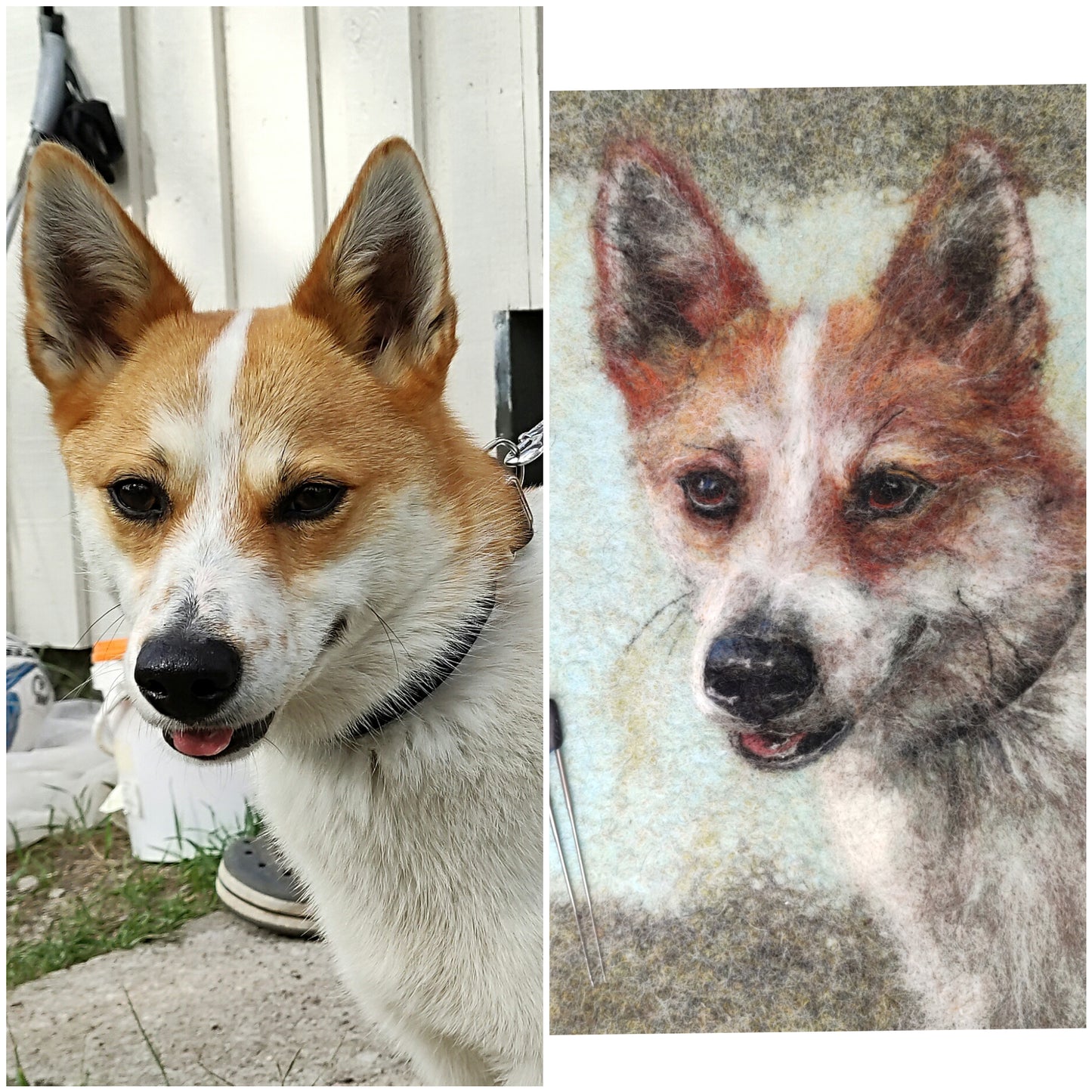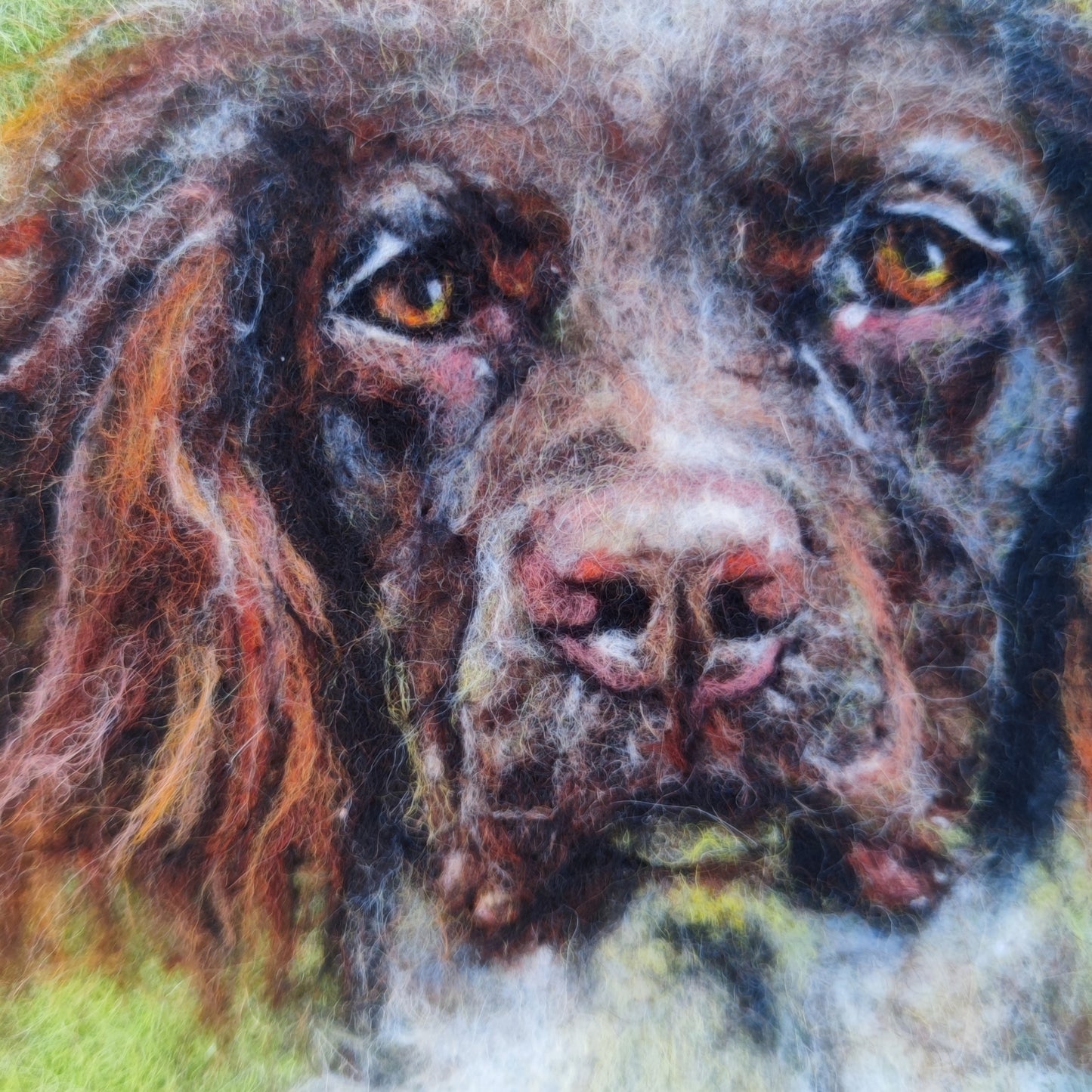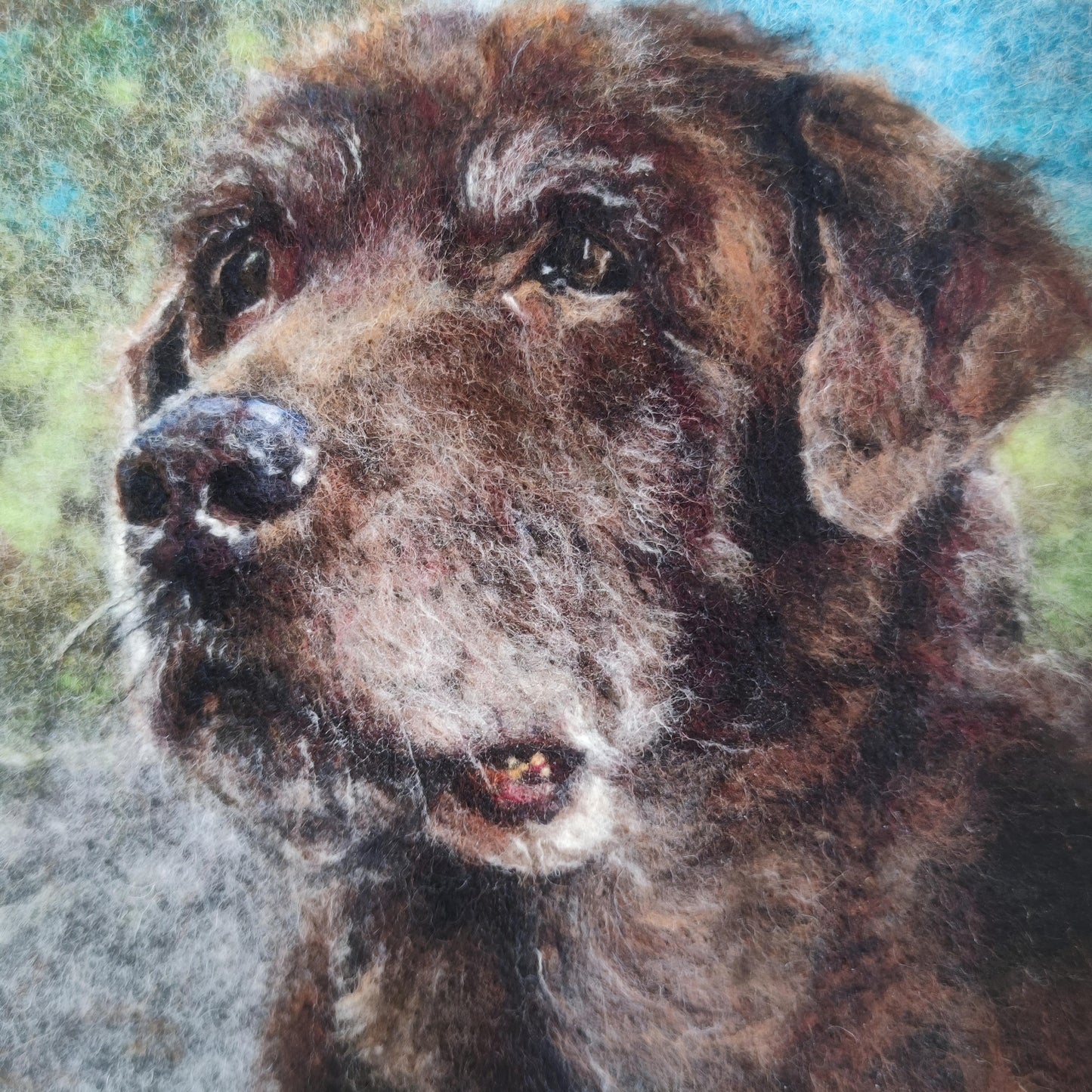 Description
Satisfaction Guarantee

Satisfaction Guarantee

We want you to be utterly delighted with your purchase. If, for any reason, you are not, return the painting within 12 days for a full refund or exchange it for another masterpiece.

Authenticity Guarantee: Each wool painting comes with a certificate of authenticity, assuring you of its originality and its status as a genuine piece of Elena Bondar's artwork.

Quality Guarantee: We take immense pride in the caliber of our art. Our paintings are meticulously crafted from high-quality materials to stand the test of time and retain their beauty.

Safe Packaging and Delivery: We understand the significance of secure delivery. Each painting is carefully packaged to safeguard it during transit, with additional insurance offered for your peace of mind.

Excellent Customer Service: We're committed to delivering top-tier customer service. Should you have any queries or concerns, we stand ready to assist you swiftly and professionally.

Shop with confidence, knowing that your satisfaction is our primary goal. Experience the joy of owning a unique work of art that brings beauty and inspiration to your space.