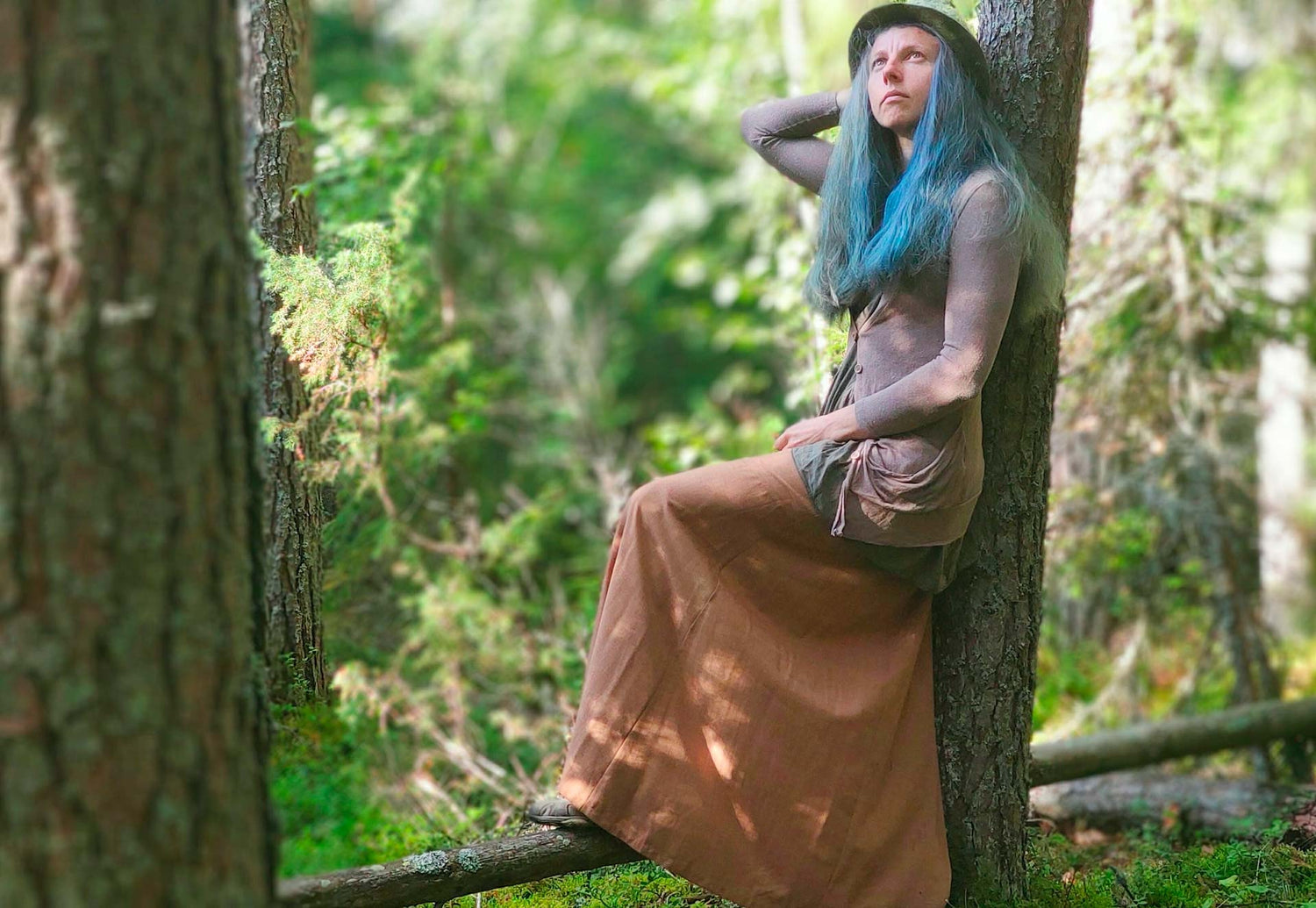 Elena Bondar
Elena Bondar is a visual narrative artist who creates her unique paintings using wool as her medium. Residing in a tranquil setting surrounded by nature in the heart of Finland, Elena's artistic journey has been an evolution of her passion for art.
"Tucked within my felt creations, I cradle the warmth and essence of nature itself. What could possibly rival the sheer beauty of having a fragment of the natural world right beside you, even amidst the bustling urban landscape?"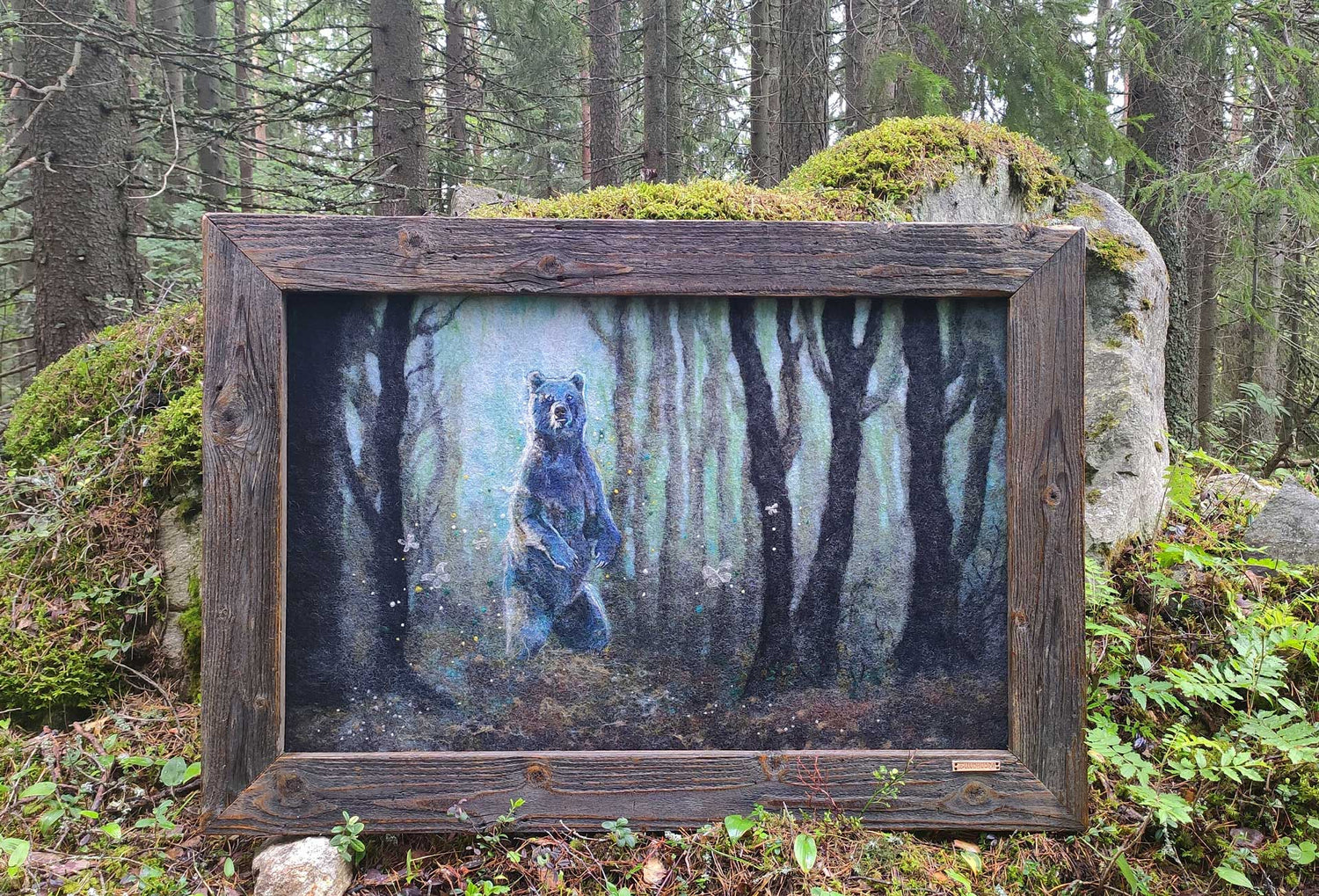 Elena's artwork themes evoke feelings of harmony, warmth, and comfort. They immerse viewers in an atmosphere that promotes relaxation, liberating them from everyday concerns.
The design of spaces, be it within a home or office environment, significantly influences people's health and wellbeing. Elena's felted paintings contribute to crafting an environment that you'd take pride in— a space where comfort and peace prevail.
Contact Elena
Exhibitions
Solo exhibitions
2019, Between the roots, Boutique Hotel Sawohouse, Kuopio, Finland
Group exhibitions
2017, "Wool in nature", Galleri Frøya, Kalvåg, Norway
June 2022, Virtual Group Exhibition "DISCONNECT", The Holy Art, London, United Kingdom
July 2022 Virtual Exhibition "UNITY", The Holy Art Gallery, London, United Kingdom
2-8 Sept 2022, Exhibition "ELSEWHERE", The Holy Art Gallery, London, United Kingdom
30.09.2023 Exhibition at Sibelius Hall, Lahti, Finland
6-7.10.2023 Exhibition at Sokos Hotel, Tahkovuori, Finland
5-28.10.2024 Online Exhibition "STORYTELLERS 2023" Las Laguna Art Gallery, California
Building a Sustainable Future

At WoolRealm, we believe in the power of sustainable business practices to create a positive impact on our planet. From the materials we source to the production processes we employ, sustainability is at the heart of everything we do. We carefully select eco-friendly materials that are renewable, biodegradable, and ethically sourced. We minimize waste and contribute to the preservation of our natural resources.

By choosing WoolRealm, you can feel confident that you are supporting a sustainable business that values the health of our planet. Together, let's create a brighter, greener future for generations to come. We aim to create a positive impact on individuals and the world around us nurturing both hearts and ecosystems.

Our Brand's Mission

At WoolRealm, our mission is to harness the profound healing energy of nature, uplifting both the body and soul. Through our artistry, we strive to help individuals enhance their well-being and discover a deeper sense of happiness. The presence of these artworks in homes or workspaces establishes a connection with nature and beauty, serving as a constant reminder of the importance of cherishing and safeguarding our natural world.

These artworks have the ability to ignite warmth within their hearts, instill courage, and guide them towards finding their own paths.

Elena serves as a guide to your profound and exquisitely beautiful inner realm, intertwining her artistry with your stories to create a deep connection with your soul.